THE GUIDE
We present with the Outsourcing Guide Belarus the capabilities and actors of the Belarus IT Industry. We inform about market, conditions and actors and show case unique solutions invented by Belarus service industry experts in the form of case studies and project reports.
As a result we help decision makers to better understand the advantages and conditions in working with Belarus IT services providers.
The Outsourcing Guide Belarus is and independent publication by German Outsourcing Association in co-operation with dev.by Belarus for free global distribution.
WHAT'S INSIDE
47 pages of shared knowledge on Belarus as preferred destination for IT services, incl.
Detailed Market Overview
Neutral Industry Insights & Cases
Short Profiles & Contacts of Leading Organizations
The Outsourcing Destination Guide is a non-profit initiative of the German Outsourcing Association for free global distribution. You can download the PDF (47 pages) here free of charge.
The series of Outsourcing Destination Guides is published by Deutscher Outsourcing Verband (EN: German Outsourcing Association) The association is a non-profit organization committed to support the German-language markets for ITO and BPO services. The association provides an independent network platform, market and business information, contacts and a set of services for outsourcing service buyers, national and international service providers, consultants governmental and non-government organizations. www.outsourcing-verband.org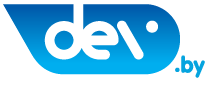 Dev.by is a leading Belarus IT portal with more than 20k members and over 700 local IT companies registered. We provide news, professional blog articles, detailed IT salaries statistics and independent ratings of Belarusian IT companies. Knowing the market is our core business which allows Dev.by clients to be well in- formed as well. www.dev.by
dev.by is also official co-operation partner of the German Outsourcing Association.
R-Style is one of the leading IT companies in Russia. For more than 20 years of successful op- eration R-Style gained reputation of a serious and trusted partner. www.r-style.com

Brainware Services Ltd (doing business as Digiteum) is a software engineering company founded by software develop- ment experts, mobile industry visionaries and strategists who concentrated their efforts on de- livering the highest possible level of service to its Clients.
Editors, production, contact:
Editors: Stephan Fricke (connect), Michael Grebennikov (connect) ; Production: Agency OutCome www.outsourcing-marketing.org ; Contact: office@outsourcing-verband.org ; Copyright: All rights reserved. German Outsourcing Association. Distribution of pdf issues or extracted contents prohibited without written agreement.