THE GUIDE
With the Outsourcing Destination Guide Romania we inform about the capabilities and actors of the Romanian ITO and BPO industry.
We inform about market, conditions and actors and show case unique solutions invented by Romanian service industry experts in the form of case studies and project reports.
As a result we help decision makers to better understand the advantages and conditions in working with Romanian IT- and business services providers.
The Outsourcing Destination Guide Romania is and independent publication by German Outsourcing Association in co-operation with the Romanian Industry Associations and IT Cluster: ABSL Romania, ANIS and Cluj-IT for free global distribution.
WHAT'S INSIDE
61 pages of shared knowledge on Romania as preferred destination for ITO and BPO services, incl.
Detailed Market Overview
Industry Associations and clusters
Neutral Industry Insights & Cases
Profiles & Contacts of Leading Organizations
The Outsourcing Destination Guide is a non-profit initiative of the German Outsourcing Association for free global distribution. You can download the PDF (61 pages) here free of charge.
The series of Outsourcing Destination Guides is published by Deutscher Outsourcing Verband (EN: German Outsourcing Association). The association is a non-profit organization committed to support the German-language markets for ITO and BPO services. www.outsourcing-verband.org

ClujIT is the IT industry cluster in the region of Cluj-Napoca, representing 6 public institutions and catalyst organizations, 2 universities and 23 privately owned companies. ClujIT is also official co-operation partner of the German Outsourcing Association. www.clujit.ro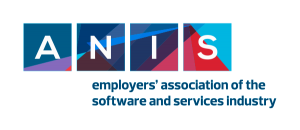 Founded 1998, ANIS includes approx. 100 member companies with both Romanian and foreign capital, small and medium companies as well as multinational ones, with presence in the main technical universities in the country. www.anis.ro
The Association of Business Service Leaders in Romania (ABSL) is a leading organization representing the business services sector, incl. Shared Services Center (SSC), Business Process Outsourcing (BPO), Information Technology Outsourcing (ITO), Research and Development (R&D). www.absl.ro
Editors, production, contact: